Porsche Experience Center LA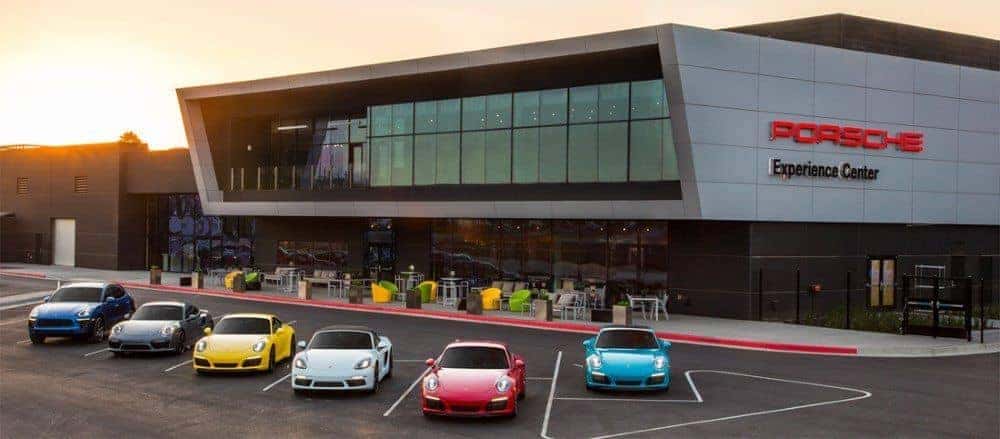 Porsche owners can now experience our vehicles in a place that fosters enthusiasm and pride in ownership.
Just eight miles from our new showroom is the Porsche Experience L.A. This 53-acre site in Carson off of the San Diego Freeway (I-405) is where our customers can either drive a new Porsche or experience their own vehicle on its test track, wine and dine in a modern facility alongside the track, and experience the brand, its history, and future on every acre of this property.
This facility is also important to us in Southern California, as it is now the home of Porsche Motorsport North America. This is not only a testing and development facility for the motorsport team, but a place where potential customers of our race machines can interact and get expertise on their cars.
The purpose of opening of the Porsche Experience in Carson is based on a simple fact: 23 percent of all vehicles sold by Porsche in the USA were bought right here in California. Porsche South Bay customers played a huge part of this statistic and continue to help drive sales for the brand.
Visitors to the Porsche Experience can take a 90-minute experience with an instructor behind the wheel of a Porsche of their choice. These experiences include training on performance improvement on various surfaces and conditions, track driving and the nuances of driving a Porsche. There is also a fine restaurant on site – Restaurant 917 – a retail shop and a Business Center with 6,000 square feet of event space available.
The Porsche Experience Center in Carson is open Tuesday through Saturday, 8:00 AM to 5:00 PM. The facility is located at 19800 South Main Street, right by the interchange of the San Diego and Harbor Freeways (CA-110). For more information, log on to the PEC LA Website or call 1-888-204-7474
With our new facility here in Hawthorne up and running and the Porsche Experience Center just fifteen minutes away (well, it's the 405 so fifteen minutes, maybe an hour) look for us to begin hosting events at this facility for our customers.